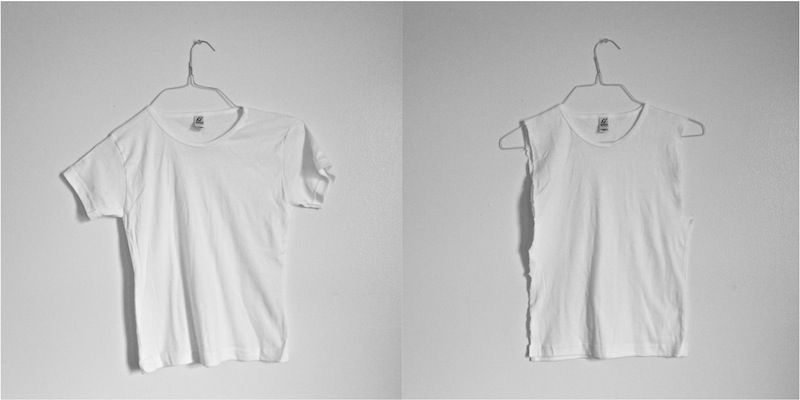 To do this DIY your are going to need:
-a t-shirt
-elastic band (mine is 3/4" wide)
-velcro
-scissors
-thread and needle
I started off by making small cuts on top of the shoulders and ripping the sleeves off. On one side I didn't stop and ripped all the way until the bottom, making that side completely open. Then I sew on the elastic bands to the front of the shirt. Make sure they are spread out evenly, and they are coming out from underneath the shirt. Then make small holes on the back of the shirt for the elastic bands to go through, attach velcro to the elastic bands, put them through the holes, fasten, and voi-la! Perfect shirt for super hot summer days! Let me know if you have any questions!
Much love!!
Something to listen to while you're working on it.