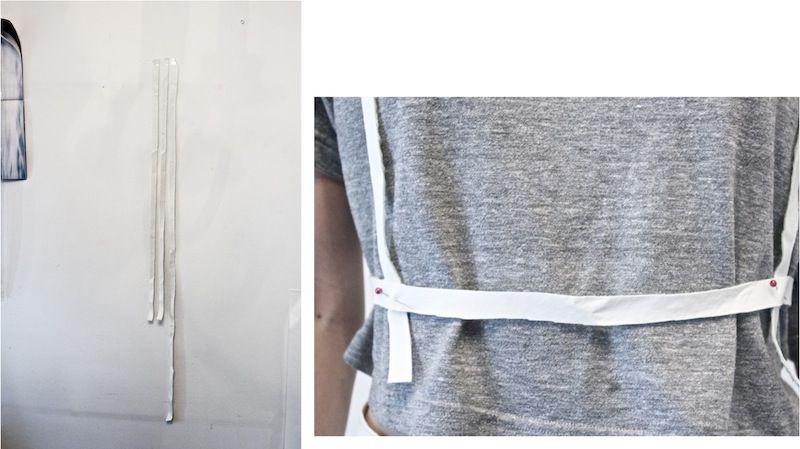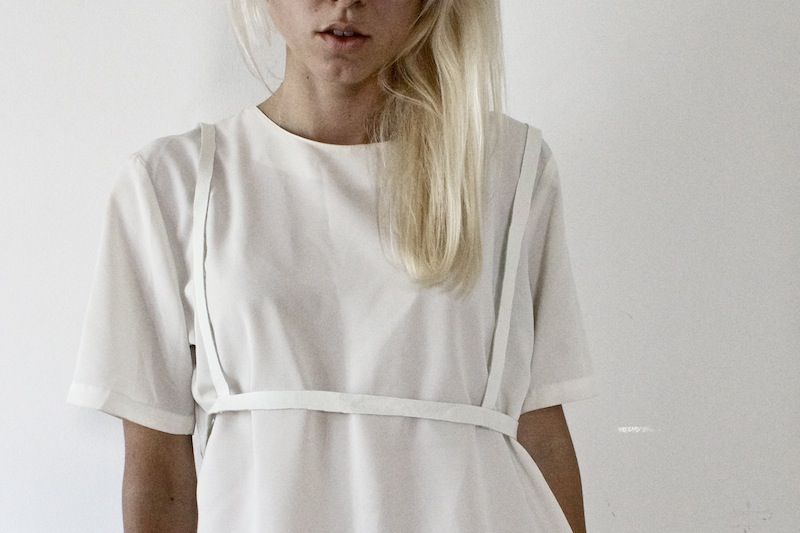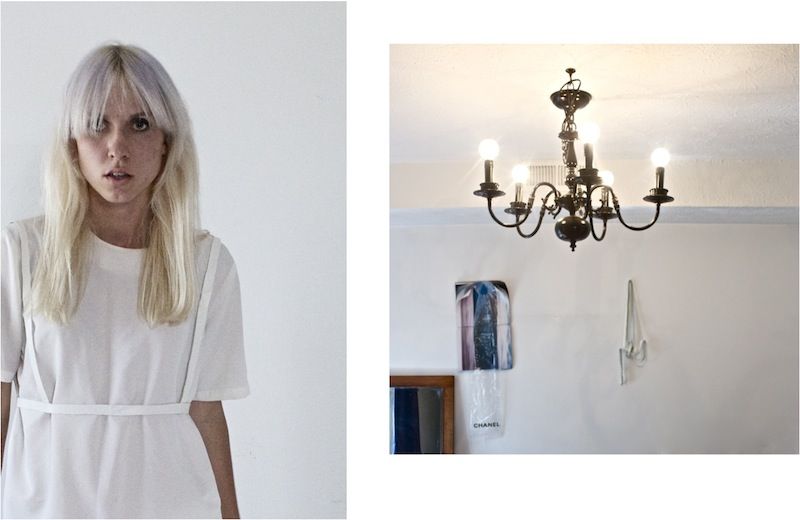 By now you probably have noticed that I will not do a DIY project that takes more that 20 minutes. I'm just too lazy. Sad, I know. So there you go - another simple DIY project from me to you that will take away any of your time.
All you need is some leather (or in my case vinyl fabric), scissors, measuring tape, thread, and needle. I cut my longest strip 41 inches (101.5 cm and that's the one that goes around your waist) and the other two - 29 inches (73.5 cm and goes over your shoulders). Depending on your size and desire, you'll probably have to adjust these lengths. Tie the longest strip around your waist exactly the way you want it to be. Hold it awkwardly and somehow while holding it, put the shortest strips over your shoulders and attach them with safety pins to the front and back. I know, sounds hard to do, but it's possible. Once that's done, just take the harness off and sew the straps on exactly where you attached them with safety pins. And you are DONE. I probably didn't even need to explain this one, but what's done is done.
Enjoy, babes!! Love you!!